The 20 rooms at Locanda Le Piazze reflect the property's eco-friendly spirit: energy-saving LED lighting and appliances, low-emission paints, and certified eco-friendly toiletries.
Furnished in soft and soothing colors, they are bright, elegant, and comfortable.
The carefully renovated rooms have maintained elements typical of small Tuscan farms such as ceilings with beams or vaults, rafters, and terracotta tiles and exposed walls on the patios.
The rooms are embellished with natural materials, such as salvaged wood, and European antiques and furnishings collected from owners around the world.
All rooms are non-smoking. We welcome children ages 14 and up. Small dogs are accepted upon request.
Eco-friendly
gourmet
boutique
hotel
Through the vineyards of the Sienese Chianti Classico, in a whirlwind of visual and olfactory emotions, the white road leads you to the apex of a hill in Tuscany.
Take a look around. Breathe. Relax.
You're at Locanda Le Piazze. You're welcome.
Respecting tradition and our surrounding environs, we've rehabilitated and restored this antique farmstead from 1540, creating the present-day boutique hotel.
We look forward to sharing the beauty of these lands with you. Come visit us.
Natacha, Host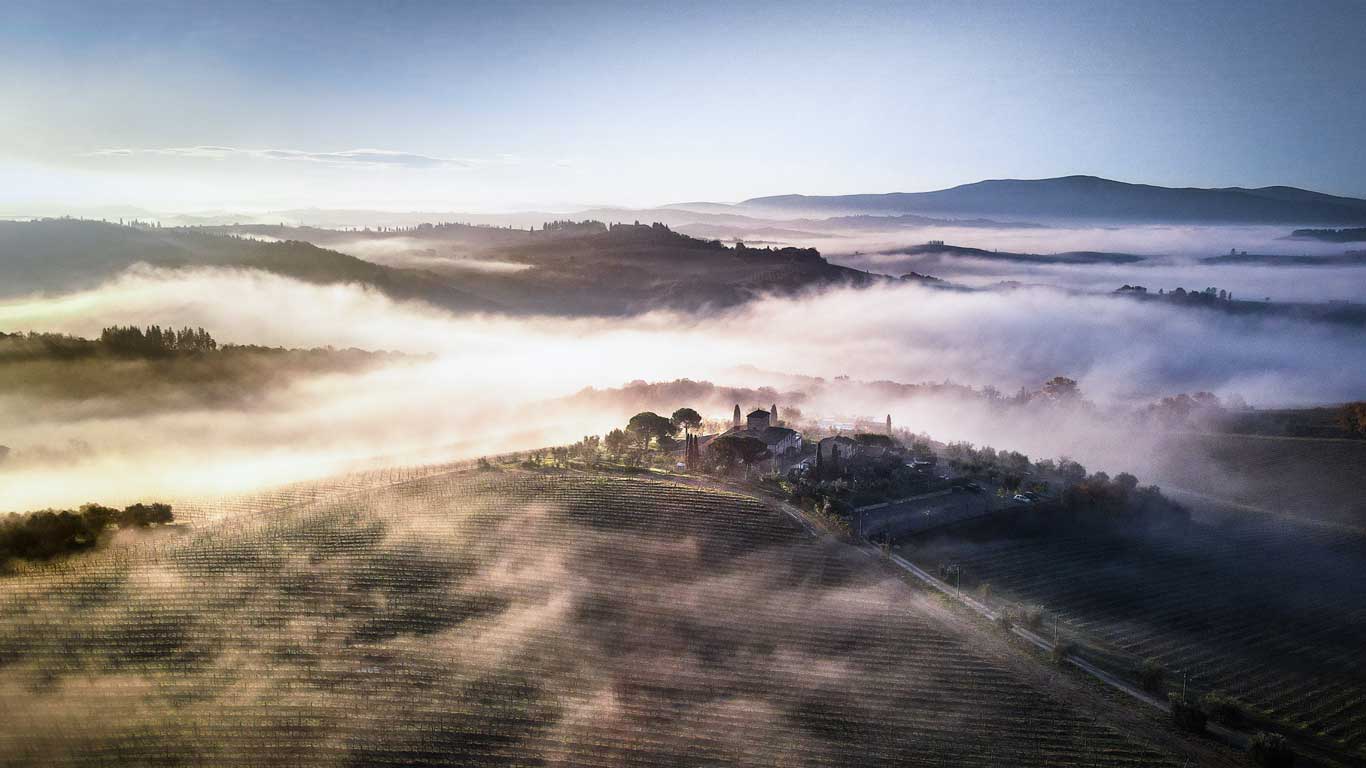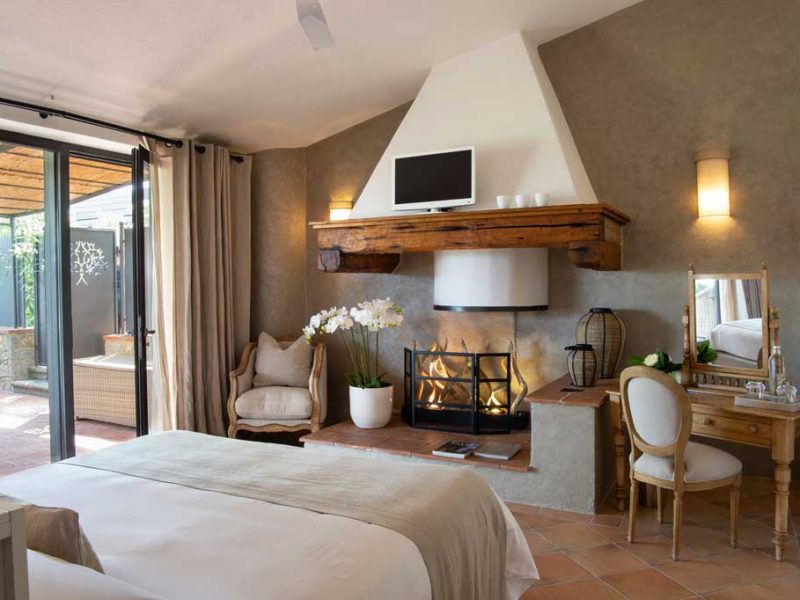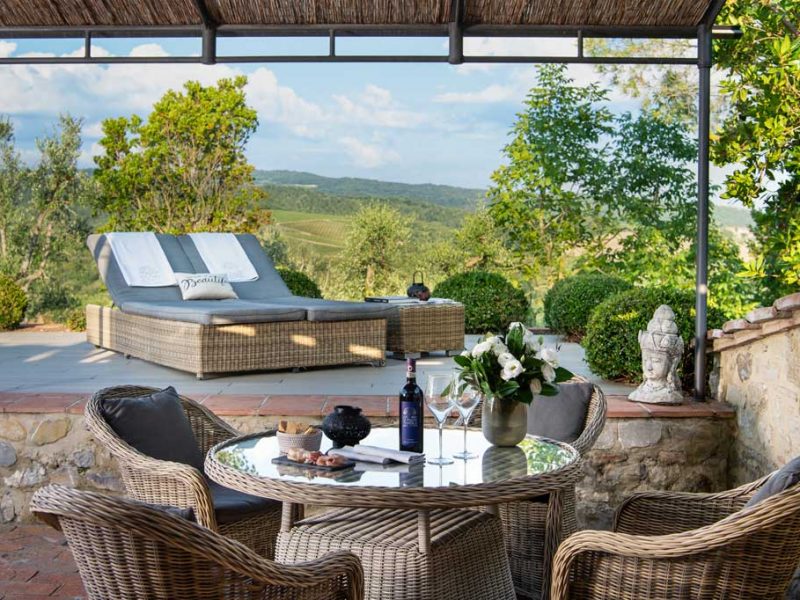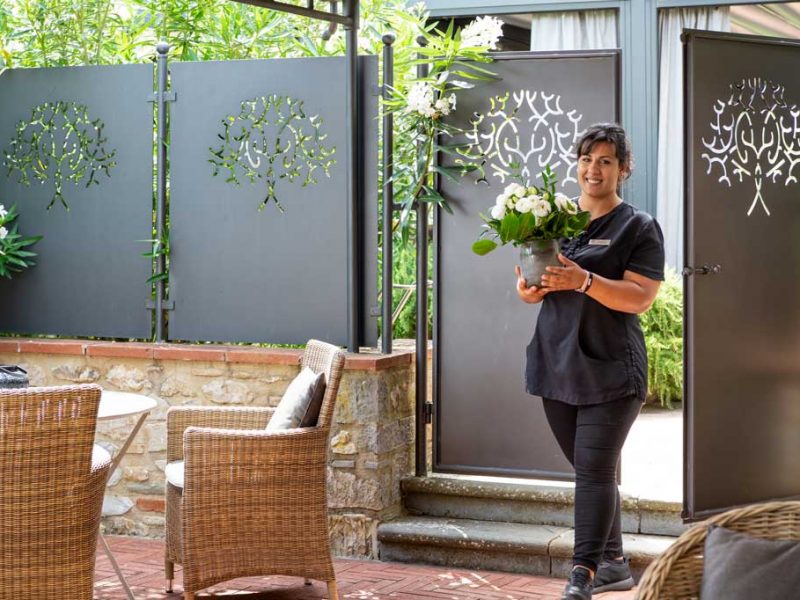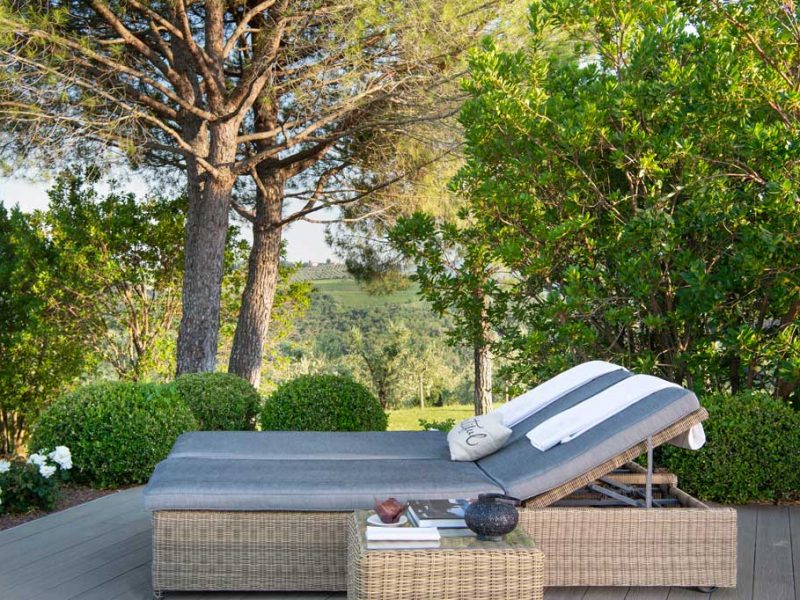 Create unforgettable memories
At Locanda Le Piazze, you choose how to organize your days. You can embrace the sweetness of simply relaxing by the pool, or also get recommendations for a more in-depth, immersive experience, either in-house or with select partners.
Andrea, Experience Manager
#LocandaLePiazze on Instagram